Like Boston, Leipzig had long considered - and deferred - construction of a north-south rail link unifying its regional rail services.
When their huge main railway terminal reached capacity in the 1990's, the decision was made to build a new 3.3 mile rail link to provide run-through service connecting suburban and intercity lines on the opposite side of the city. The project included 2 bored tunnels and 5 new stations, one above grade and 4 below, including a very challenging but vital station located directly below the existing main terminal, which had to be structurally underpinned during the construction operations. A large retail development was included in the main rail station to help underwrite the project cost.
Work began in 2003 was completed in 2013 at a cost of $1.03 Billion. For a detailed discussion of the engineering challenges Leipzig's engineers overcame see the presentation by Dipl.-Ing. Klaus Preißinger.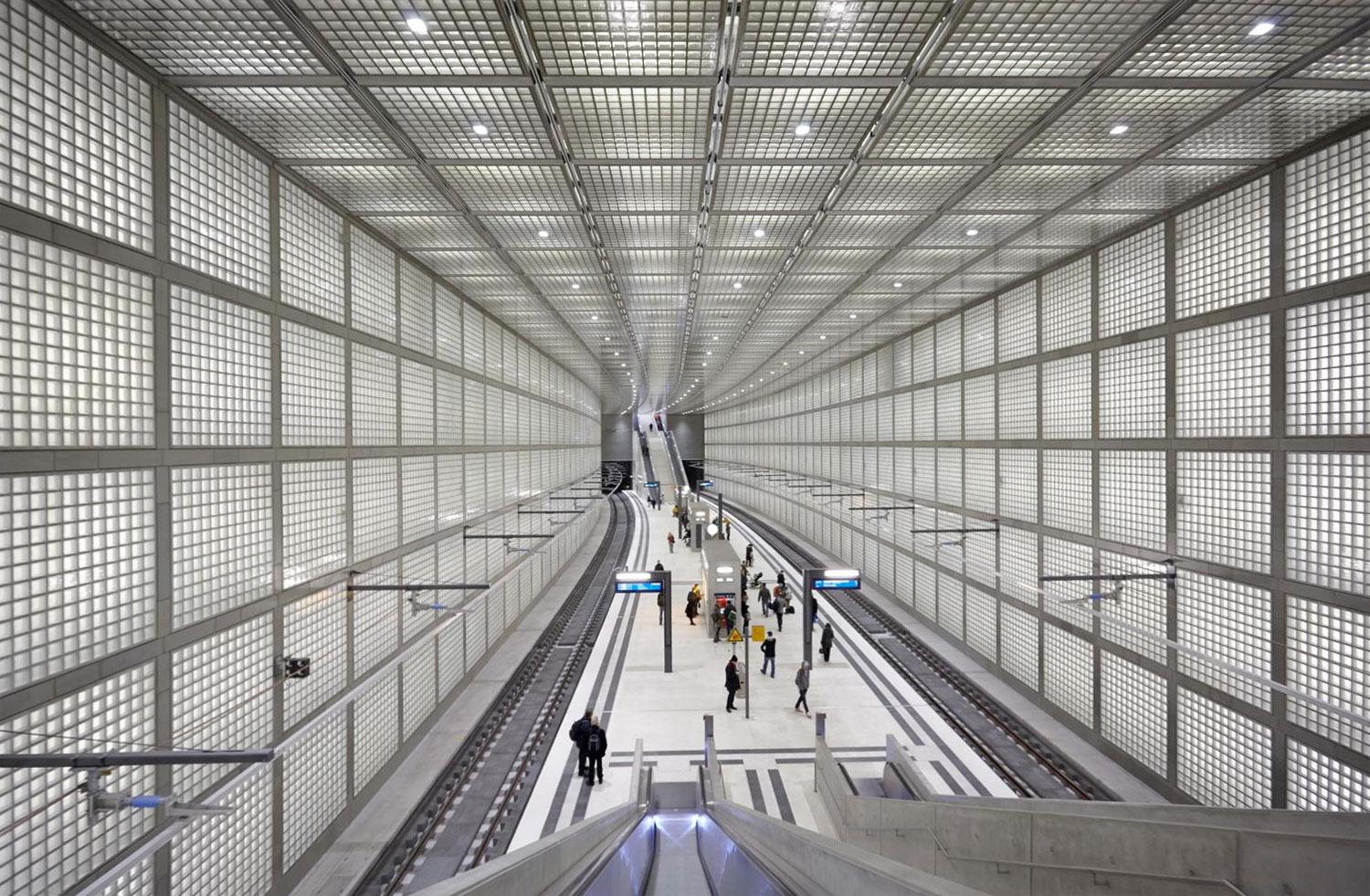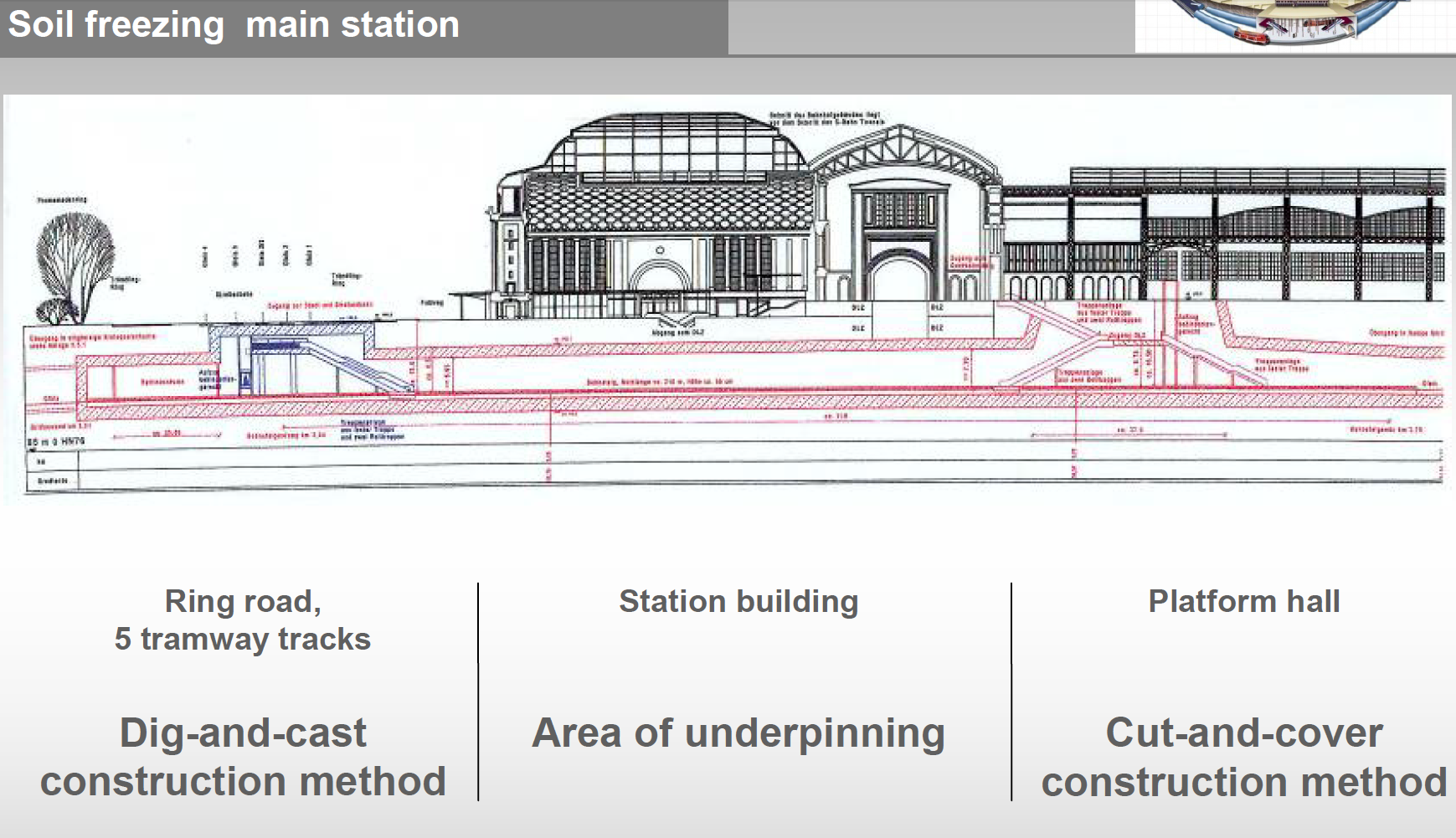 1
2
3
4
5
6
7
8
9
10
11
12
13
14
15
16
17
18
19
20